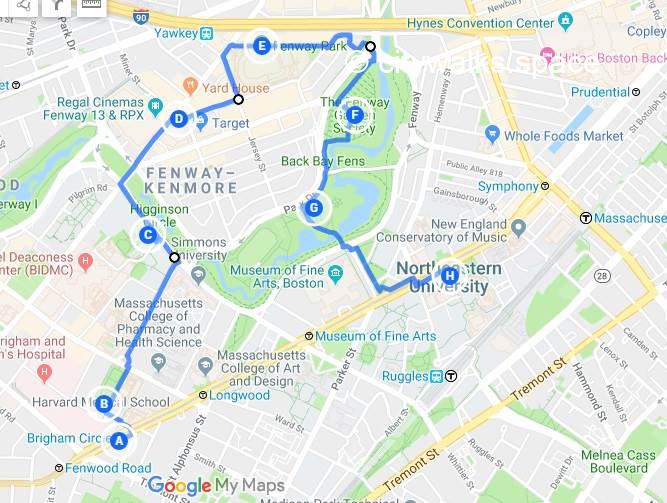 Walk in Boston # 17, from Longwood to West Fenway, is a 3 miles self-guided tour to explore in 2 hours a part of Boston often far from the beaten path.
You'll often be in the Back-Bay Fens, a large green space built along previous marshes. You'll see many geese, communal gardens, the famous Fenway Park and many students from the universities of the area.
Highlights: Emmanuel College, Simmons College, Harvard Medical School, Fenway Park, House of Blues, Back Bay Fens, Fenway Garden Society, James Kelleher Rose Garden.
T.stop: Brigham Circle (start) and Northeastern University or Museum of Fine Arts, green line (end).
Car: Never a good idea in Boston, and because this walk is not a loop, you'll have to walk back to your car or up to the starting point. However, if you insist, try a parking app to find something along your way or take your chances along Huntington Ave.
Good to know: You won't find many restrooms on your way but you'll be able to sit along the Fens. As for food, most options are near Brigham Circle or Fenway Park.
---
---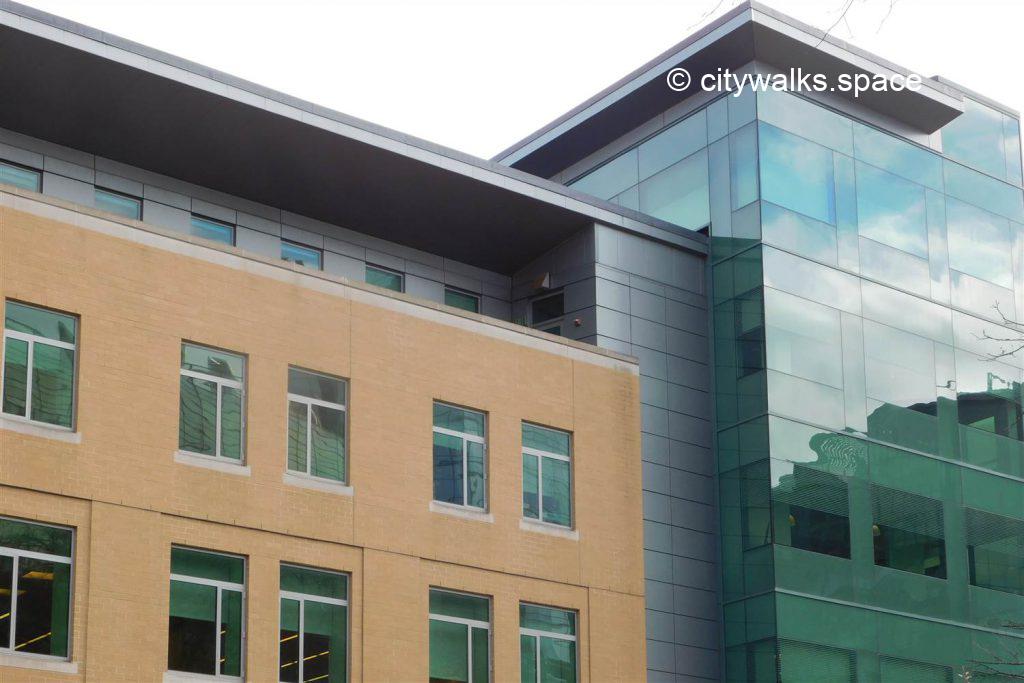 A: Your walk starts at Brigham Circle T. Station.
Cross Huntington Ave. to enter an annex of Brigham and Women'S Hospital in front of you; then cross the 1st floor to get out on Shattuck St.
Otherwise, take a path on the right of the buildings.
B: You'll then be behind Gordon Hall, an architectural jewel of Harvard Medical School.
If you haven't done Walk in Boston # 16, from Symphony to Brigham Circle, the Anatomy Museum is on your right in case you want to visit it now.
Next, go to the right of Gordon Hall and reach Quad Lawn; at its end, you'll be in front of Pasteur Ave.
Take Pasteur Ave. to go toward Fenway.
You'll see Simmons College on your right, a modernist building for a traditionally liberal education. Further on your left and on Fenway, you'll have the more classical and Catholic Emmanuel College; both universities were for women only until a few decades ago.
C: Students living in this area of Boston often jog on the Fens; they have to share this circular park with many geese. That's where you are heading now to immerse yourself in nature.
Created around ancient marshes transformed into ponds lined with reeds, this park is part of the Emerald Necklace, a series of green spaces connecting different parts of Boston.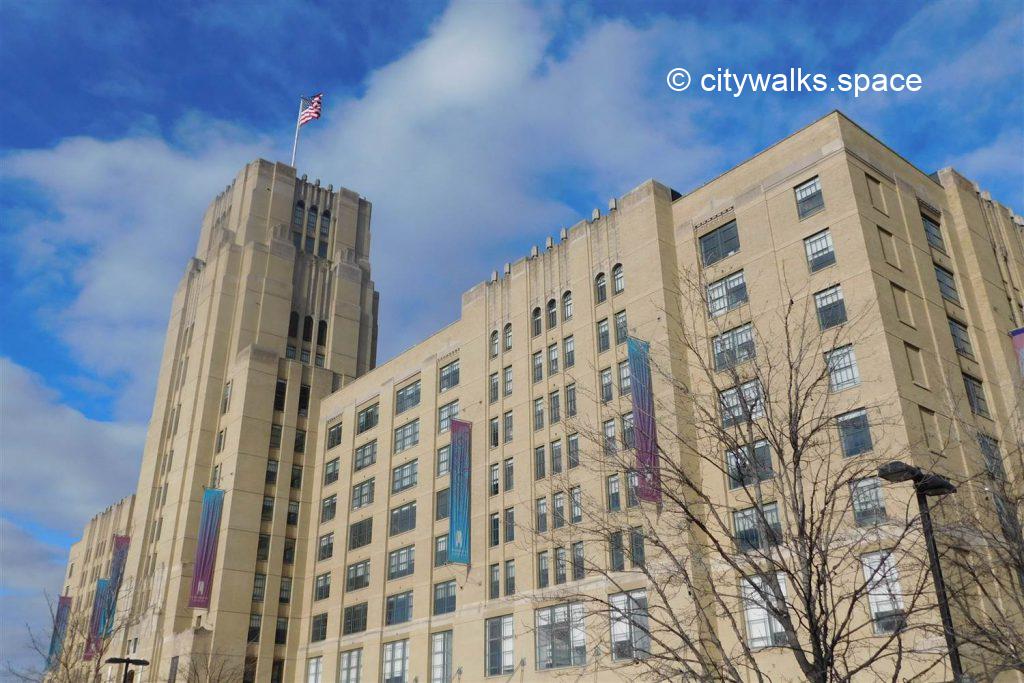 D: At Brookline Ave, take the bridge on your right; head toward a beautiful art-deco building, the Landmark Center.
Built by Sears to house a merchandise distribution center until 1988, it has nearly been demolished several times. It is now listed as a historic monument, like its namesake in Minneapolis. That said, you can only visit it if you have something to do in the stores or the parking area it houses.
Stay on Brookline Ave until Fullerton St. on your right; then Van Ness St. on your left. The neighborhood is home to many restaurants.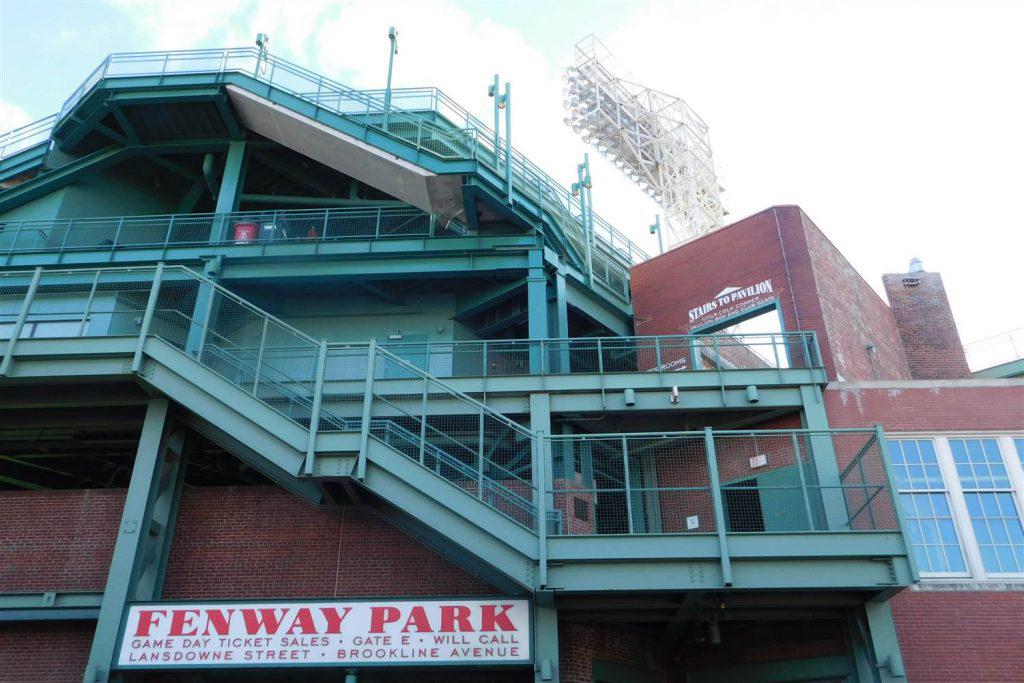 E: It must be because once at Jersey St., you'll be in front of Fenway Park, the temple of baseball in Boston.
Jersey St. then Brookline Ave and Lansdowne St. will allow you to go around; admire its architecture; buy souvenirs and tickets to visit the interior if you wish.
If you happen to be in the midst of a Red Sox fans crowd, your progress will slow down, but the atmosphere will be assured.
If you are curious, a bar along Lansdowne St. offers you the opportunity to see the interior of the park in exchange of a drink.
In front of it, the House of Blues where you can see, in the evenings, big names of rock and blues but also international DJ.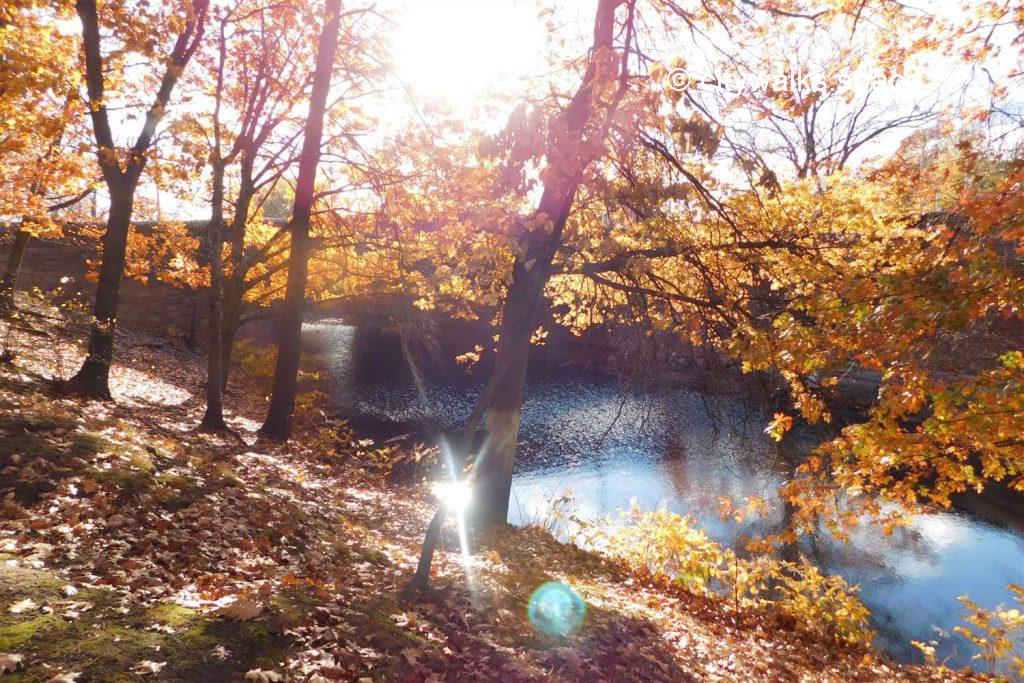 F: At the end of Lansdowne St., turn left and follow Ipswitch St.
You'll be along Highway 90 for a few meters; you'll also have nice views of the Boston Back Bay skyscrapers in the distance.
When you find a path on your right, take it next to the Muddy River; the map here gives you a slightly different itinerary, yet the goal is to cross Boylston St. to reach the Fens Gardens.
The Fenway Garden Society is a series of small gardens enclosed with fences; each has its own character depending of its owner. It's an unexpected experience in the middle of the city. To explore them, follow your fantasy, but keep in mind your destination, Agassiz Road.
F: Once at Agassiz Road, cross it; in front of you, the James Kelleher Rose Garden. Here too, the map tells you something a bit different but the goal is the same.
After your visit, find a little pedestrian bridge on the left of the garden; it will allow you to reach Fenway, just behind the Museum of Fine Arts.
H: Follow Forsyth Way along the Museum of Fine Arts new building; once at Huntington Ave., the Northeastern T. station will be on your left, the Museum of Fine Arts T. station on your right.
To walk more, you can now branch out to point b of Walk on Boston # 16, from Symphony to Brigham Circle. It will bring you back to your starting point.
You can also reach point B of Walk in Boston # 15, the gardens of the South End, a few steps further.
If you now want to see more photos of Boston or read articles about some parts of Boston, it's a Citywalks.space, on a special page or on the blog.
Before you go, don't forget your guide and see how to thank him at the bottom of the page. Then enjoy the rest of your day!
---