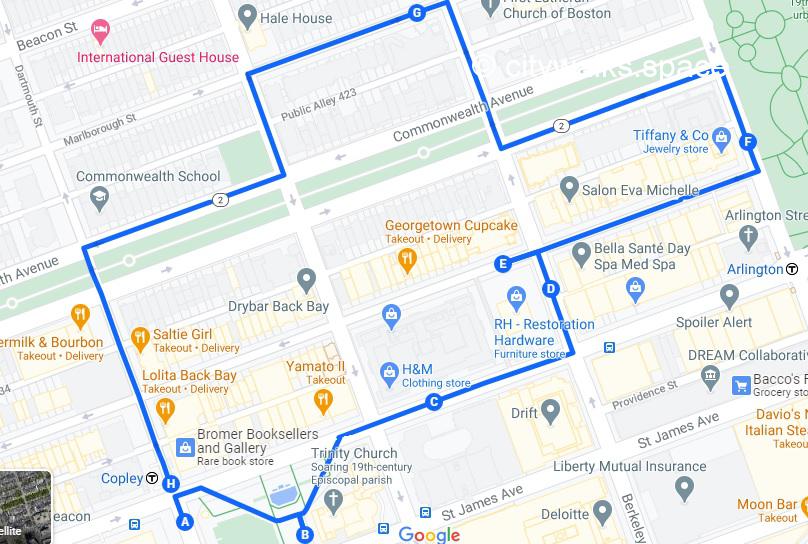 Walk in Boston # 12, luxurious Back Bay, is a 1.5 miles self-guided tour to explore the wealth of the city, take a coffee at the Taj, see the French Cultural Center and stroll along Commonwealth Ave.
You'll walk about 1:30 hours in one of the most upscale parts of the city that, until the 19th century, was an area of marshes. Its layout with parallels and shaded trees has been inspired by the Haussmann renovation of Paris.
Highlights: Trinity Church, Hancock Tower, 500 Boylston St Building, Covenant Church, Naga Gallery, Taj Hotel, Commonwealth Avenue, French Cultural Center.
Metro: Copley Square, green line (beginning and end).
Car: Never a good idea in Boston, especially in this part of the city, but if you insist, use a parking app to find something. Prices will vary a lot depending on the days and times.
Good to know: you will find restrooms in every building you enter; places to sit too. There are many restaurants options on Boylston St. and Newbury St.
---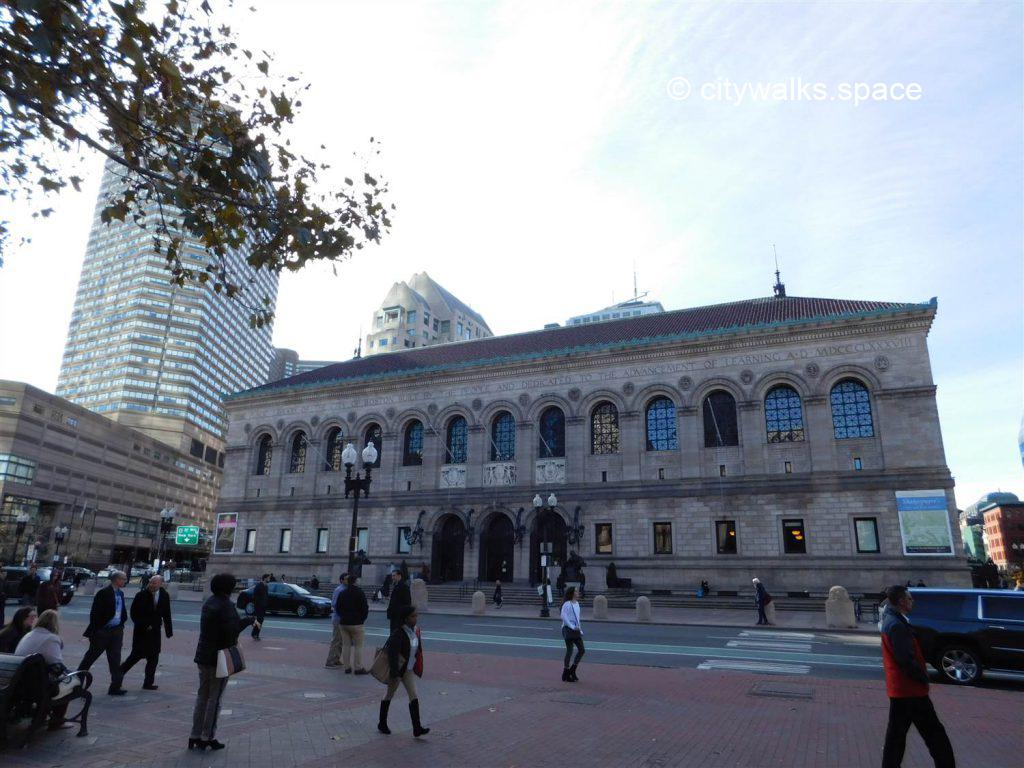 A & B: Like in Walk in Boston # 13, shopping & culture in Back Bay, this walk begins at Copley Square.
Instead of entering the library, go to the left of the square to see the Hare and the Turtle sculptures. Then, if you wish, buy a ticket to visit the Romanesque-style Trinity episcopal church.
Listed as an historic monument, it's also on the list of the 10 most architecturally important buildings in the US. Its murals and stained-glass windows are remarkable.
It reflects itself in the Hancock tower whose modern, minimalist structure, is composed of blue glass panels. Since the 1970's, this tower, designed by Pei, is the tallest one in the city. Its Observatory, though, has been closed since the 09/11 attacks in NYC.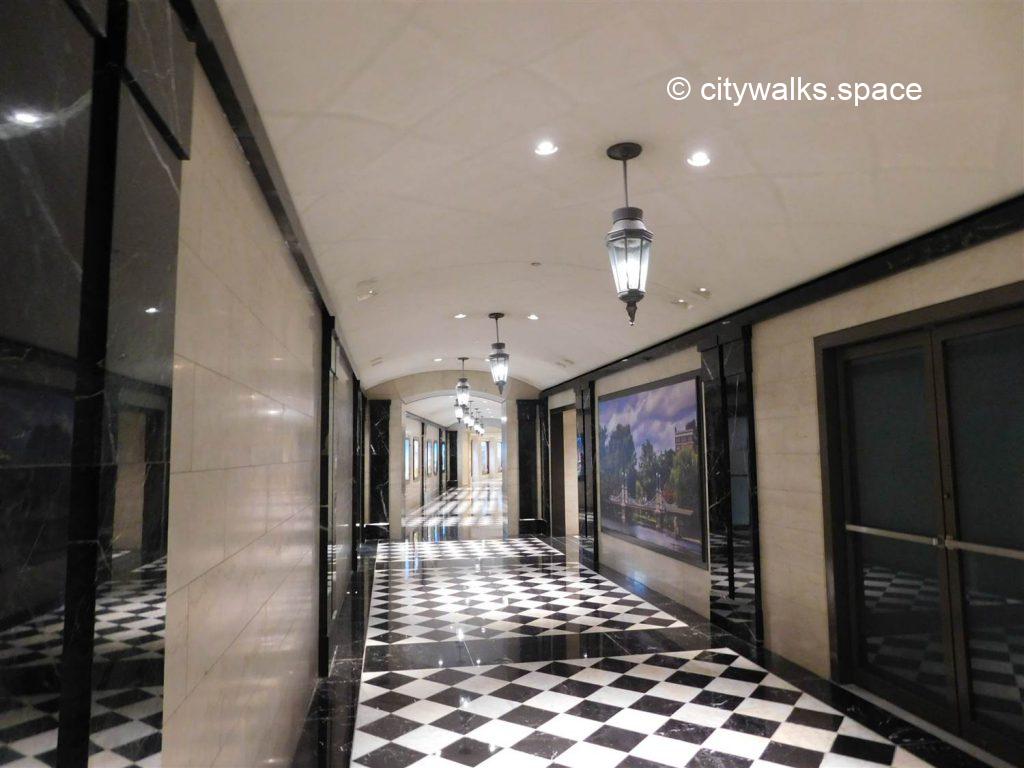 C: Next, go to 500 Boylston St, a postmodern building with an impressive entrance.
It houses shopping arcades so its marbled hallways are free to roam. If you turn left once inside, you'll find Calvin Shoe Shine, one of the few shoe shine still active.
Further and on the first floor, there's a winter garden. It will be an oasis of calm where you can relax next to a fountain if it's still open to the public.
D & E: Once back to Boylston St., walk toward Berkeley St. Take it on your left toward Newbury St.
On your way, you'll see a imposing building in the middle of a small square. It was a MIT building when MIT was in Boston. Then it became the Natural History Museum. It's now a contemporary furniture store. Enter it if only to admire its interior architecture.
Nearly across the street on Newbury St., the Covenant Church has been decorated by Tiffany's and is well worth a look. Next to it, don't miss the Naga gallery, specialized in New England contemporary art.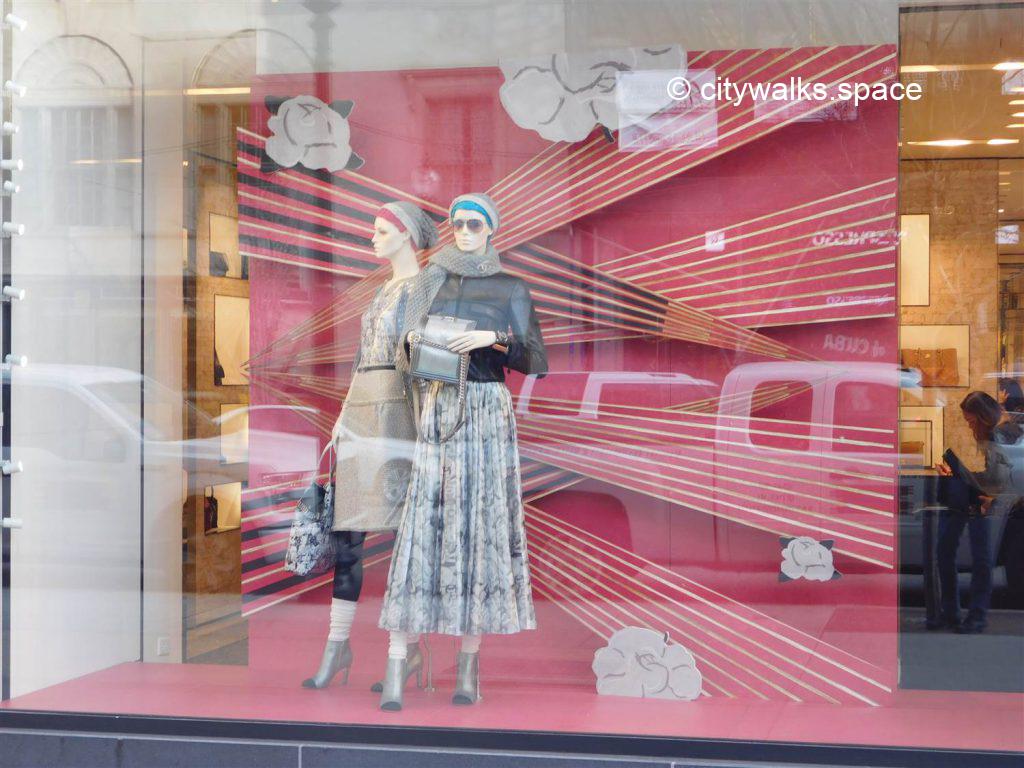 There are many other contemporary art galleries on Newbury St. when you go toward Boston's public garden. You'll have the opportunity to visit them as well as it is where you go now. And if the big Haute Couture names attract you, you'll also find their showrooms in this part of the city.
At the end, on the left and in front of the public garden, you'll find the Taj hotel and its bar. It will offer you another chance to relax in style while having a drink and contemplating the traffic on Arlington St.
Built in 1927, this 4-star hotel has the charm of classic, cozy, opulent hotels of this era.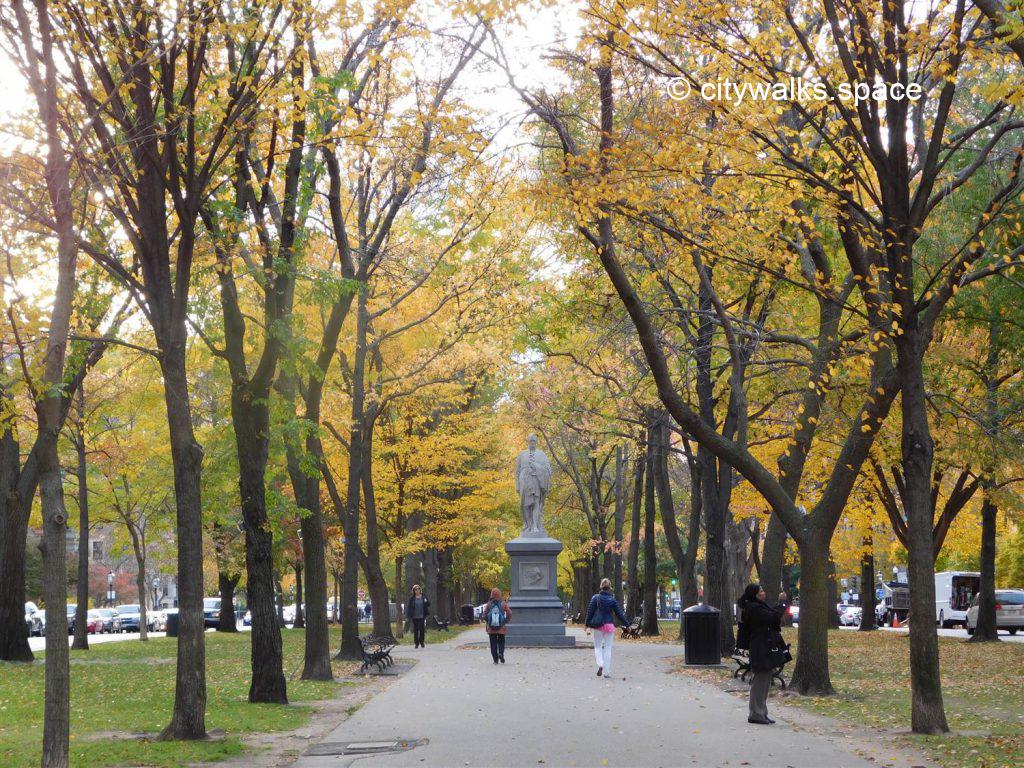 G & H: Next, follow Arlington St. to Commonwealth Ave, and take the central alley, tree-lined and adorned with life size sculptures. It's part of the Emerald Necklace, a series of green spaces that connects various parks of Boston.
At Berkeley St., turn right to Marlborough St.
For an overview of France, find its cultural center at #53. You can consult there its books and newspapers and visit its art gallery for free.
Then, resume your walk to admire the classical brick houses of the neighborhood and their tiny gardens, often meticulously kept.
Your goal is to reach Copley Square but no route is better than any other. Each street will bring you small discoveries; let your fancy guide you!
Once at Copley Square, you are at the end of this walk but if you want to keep exploring, Walk in Boston # 13, shopping & culture in Back Bay, starts here.
Now, if you want to know more about the creation of Back Bay, have a look at Château Higginson: Social Life in Boston's Back Bay, 1870-1920, a quite interesting book.
And before you go, don't forget your guide and see how to thank him at the bottom of the page. Then enjoy the rest of your day!